What's a Torus?
Red vs. Blue: Singularity, Episode 4 Review/Recap
We are now one-third into this season of Red vs. Blue, and the plot has been moving forward. Donut was able to get Washington back on board, but Chrovos is closer to being free. Then Genkins shows up and wrecks any plans they have. Again.
Recap
Last episode, Genkins got rid of Donut's time gun, leaving them stuck between a rock and a hard place. Left with no choice, they have to go back into the Everwhen (there. I said it) and get the Reds and Blues from there. Their first stop?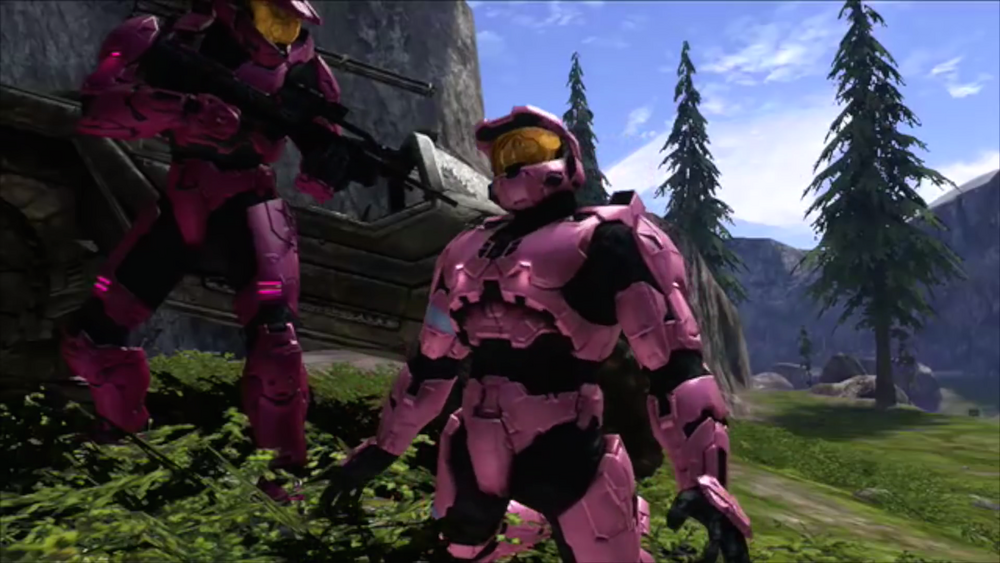 After ignoring past Simmons freak out about Donut and Lopez being shot, Wash and Donut agree that they need to go to the place where Genkins can do the most damage. The one place they think of is Crash Site Bravo, right before the final battle with Hargrove.
Wash tries to tell the Reds and Blues that they are reliving their past, and for a moment, it looks like he succeeds. But then, Genkins rears his stupid head once more. This time disguised as Epsilon, he convinces everyone that Washington is suffering from a split personality or mental breakdown, and they believe it. Even Carolina. Considering how she kept his brain damage a secret, that's a hard blow for Wash and he has to leave.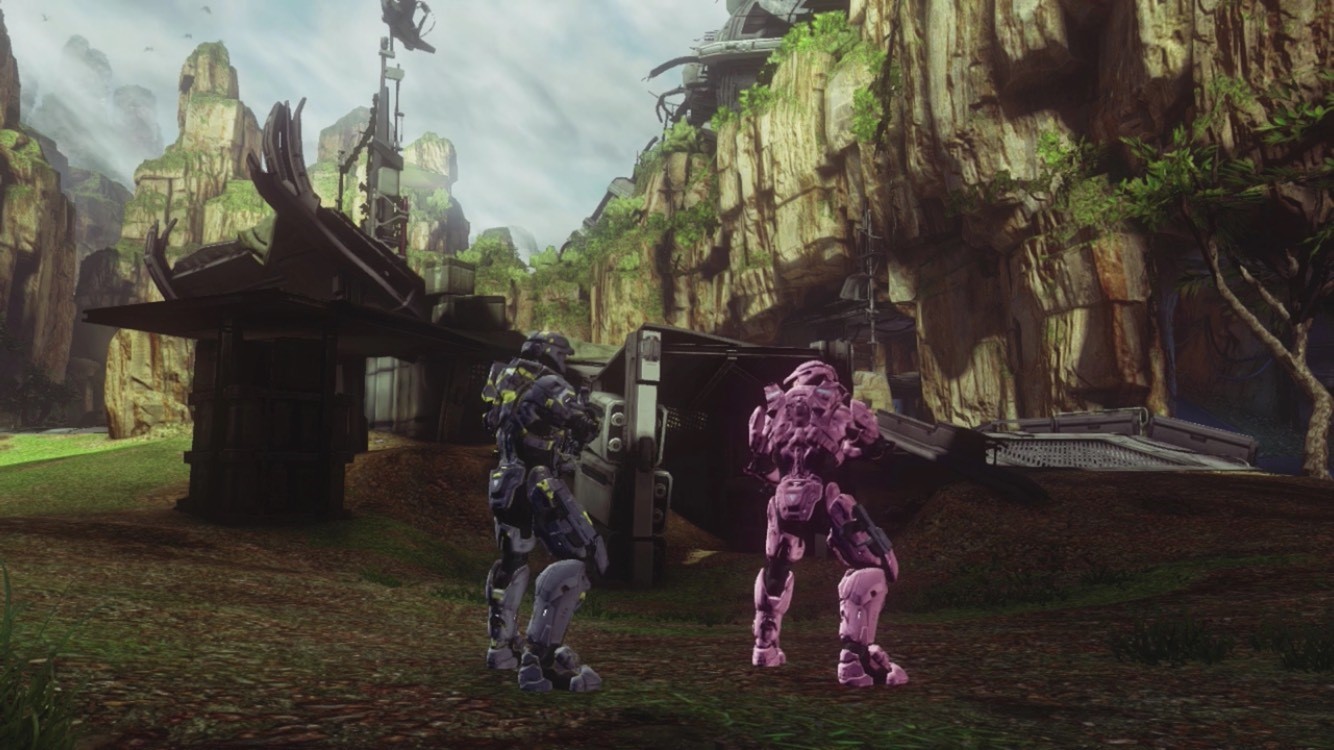 Donut goes and tells Washington the truth about Carolina: she went back in time with the other Reds and Blues and saved him. She knew it could break time, and she did it anyway. It's the pep talk that Washington needed to hear. So they head back to another point in time and think of a plan. That's when they figure out a plan.
Washington was able to regain his memory when Donut told him something he couldn't have known yet. If they were to bring Wash to Blood Gulch and have him meet the Reds and Blues before he was supposed to, it would fix their memories! It's a great plan yet,but it has a hitch.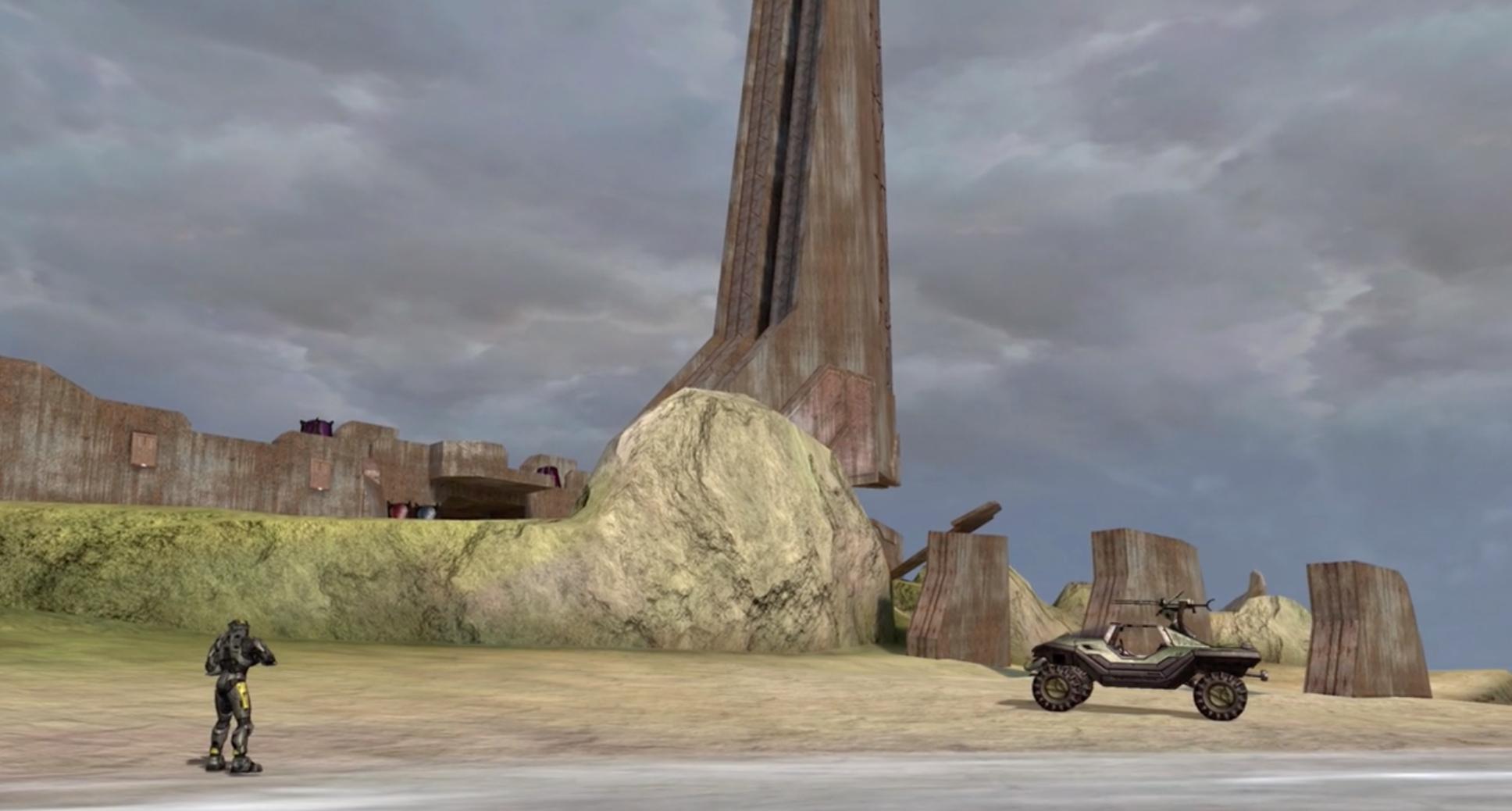 Since Washington was nowhere near Blood Gulch during the Reds and Blues time there, he gets sent back to the events of Recovery One. Back when he was working for Project: Freelancer. Whoops
Review
And lo and behold, the plot gets even more interesting! This entire season is a drunken trip down memory lane. We've been to Chorus, the alien temple in the desert, Blood Gulch, and Vahalla so far. But the more they go through the Everwhen, the worse things are going to get.
I had hoped that Washington would be able to convince the Reds and Blues that something was up, but Genkins is one step ahead of him and Donut. He's not called the trickster for nothing, and as long as he's around, getting to the Reds and Blues will be hard. He needs to be dealt with. And I have theory of how they can do that. But more on that later.
Of course, the main highlight is the character development of Washington and Donut. Wash has been through a lot over the last few seasons, and it will take some time to get over that. As for Donut, he's maturing very quickly. He was able to outsmart Chrovos, get Washington back, and give him the pep talk he needed after Genkins' mischief. I just hope that when the dust settles and everyone's still in one piece, the Reds and Blues will remember everything. It would be a waste of character development, otherwise.
I Give "Breaking the Torus" a 4.9/5
Some Stray Observations
Ideas to defeat Genkins: Washington can trick him into going back in time to the moment when he fired the EMP to destroy the AI in the Meta. Since Genkins is an AI, it should theoretically be able to destroy him.
Wouldn't it have made more sense for Wash and Donut to go back to the moment right before the Reds and Blues left to save Washington?
I retract my last observation. That would not save Doc.
A Torus: a surface of revolution created by revolving a circle in a three dimension space. In other words, a donut. Well played, Rooster Teeth.